Filter Dates
This step allows you to filter dates to identify the date range you want to focus on.
In the date range option you can specify the start and end dates for the time period you want to display by clicking on the calendar.
Alternatively, you can click on the earliest available option if you want to see the historical data and latest available option to automatically set the last data available.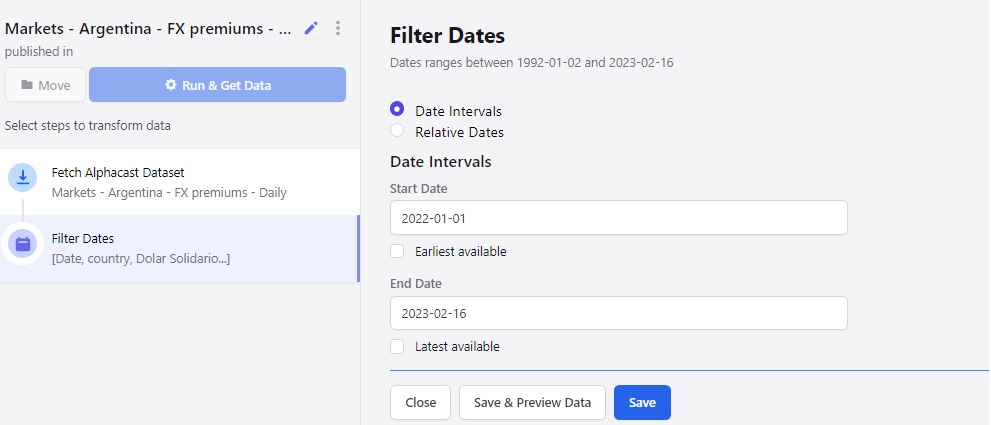 Another way to filter by date is by clicking on the relative dates option. It allows you to filter based on a certain time period relative to the current date. Within the period option, you can select a specific number of years, quarters, months or days.
Remember to save the step before moving to the next one